Immobinet at TTG 2017 Rimini
From the 12th to the 14th of October 2017 I was presenting with Mercurio Sistemi S.r.l. "Immobinet", a software to manage touristic rentals as apartments, villas any similar types of accommodation.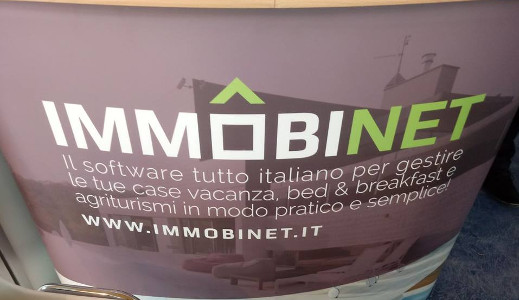 Immobinet is a CRM for touristic apartments and rooms rental build by Mercurio Sistemi.
Mercurio Sistemi attended the TTG Rimini 2017 presenting its software to a specialized audience of people involved in the tourism marked. This year more than 75000 people appended the event and more than 2500 companies participated as expositors.
I was part of an incredible 5-people team, presenting Immobinet at this very big event.
The reception of the audience was exceptional and we did a terrific work in giving information about Immobinet to the attendees and in promoting it. In the next weeks we will be able also to quantify (in numbers) the success of this promotion operation. In some moments there was a line of people waiting to get a demo of the product.
I would like to thank you the Mercurio Sistemi team for allowing me to participate to this event and giving me a change to do my best for the growth of Immobinet.
Here also few pictures of the event: