Great APIs with Symfony and Open Source Software
Symfony CAMP UA Conference is dedicated to web applications development using PHP Framework Symfony. The primary conference theme is the Symfony framework. The conference is targeted at both professional web developers and beginners, as well as heads of Internet projects, web studios which are already using or are only planning to use Symfony framework.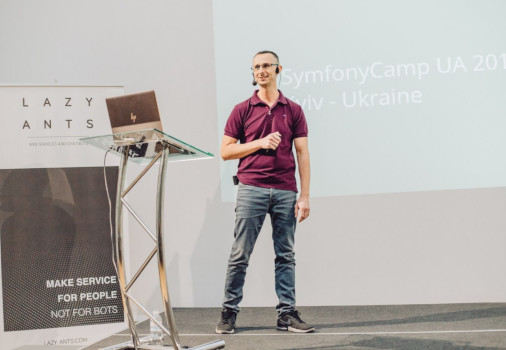 SymfonyCamp UA 2019 -Kyiv, Ukraine
Nowadays offering a REST API has become a must for most of the businesses. Offering a good documentation, validating properly the requests, having descriptive error messages, supporting multiple versions, retrieving data, persisting data, handling rate limitations and many other things can be not an easy task.
This talk is a walk-through on how to build a rich, RESTful (Level 3 including HATEOAS) API for web applications using Symfony-related components and bundles. The result will be a standard, documented, validated and easy to maintain API, that users will enjoy and developers love to build.